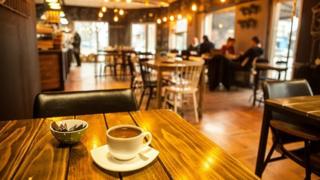 The number of Scottish firms at a higher than average risk of insolvency has risen "sharply" this year, according to a report.
Insolvency trade body R3 found that 26.6% of Scottish firms fell into that category in December.
That compared with 19.6% at the start of 2017.
However, its research also suggested Scotland ended the year with the lowest proportion of firms at above-average risk in the UK.
The technology and IT sector finished 2017 with the highest percentage of firms at greater than normal risk, at 40%. The figure in January was 34.1%.
The restaurant sector saw the smallest rise in elevated risk levels, in percentage terms, from January (22.5%) to December (24.3%).
Tim Cooper, chairman of R3 in Scotland, said: "It's not been the easiest of years for the Scottish economy, which is reflected in the overall increases in proportions of companies at higher than usual risk of insolvency.
"However, R3 has recorded rises in every sector it monitors in every part of the UK, so Scotland is not an isolated case in having seen its risk profile trend upward.
"A few factors likely to have played a part in the rise in risk levels include a hike in the National Living Wage, higher inflation, exchange rate fluctuations, and costs associated with owning or leasing commercial property.
"There is also some uncertainty around what the final Brexit deal will look like, which could cause headaches for Scottish businesses trying to plan ahead.
"Businesses need to know what the framework for EU imports and exports will look like in the next few years. A lot of Scottish firms rely on EU staff, too."