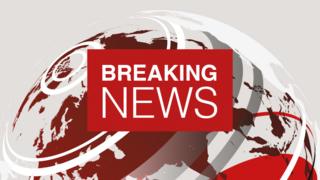 The two Koreas will not march together at the opening ceremony of the Winter Paralympics in Pyeongchang on Friday, officials in the South have said.
The sides had reportedly earlier agreed to do so and no reason has yet been given for the decision.
The two nations did march together at the opening of the Winter Olympics at the same venue on 9 February.
That had been seen as part of a gradual rapprochement in bilateral ties and the nations have agreed a leaders' summit.