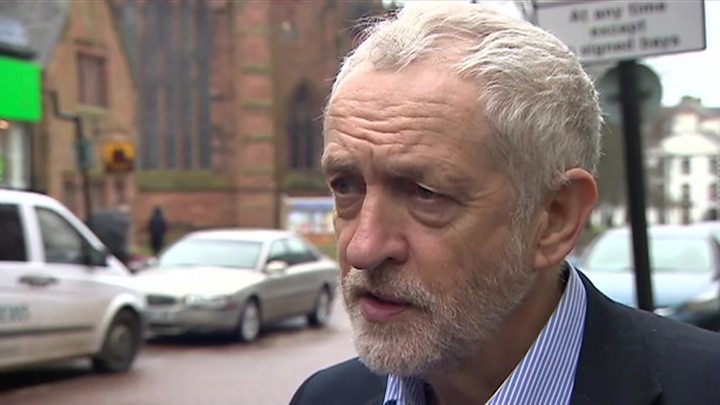 Jeremy Corbyn has defended his reluctance to blame Russia categorically for the Salisbury nerve agent attack, insisting the government must avoid "hasty judgements".
In an article in the Guardian, the Labour leader warns not to "rush ahead of the evidence" in a "fevered parliamentary atmosphere".
The US, Germany and France backed the UK's conclusion that Russia carried out the attack on a former spy.
Russia has denied it was involved.
It also promised a swift response after Prime Minister Theresa May announced she was expelling 23 Russian diplomats because of the attack.
Russian ex-spy Sergei Skripal, 66, and daughter Yulia Skripal, 33, remain critically ill in hospital, 12 days after they were found unconscious on a bench in the Wiltshire city.
They had been poisoned with a nerve agent of a type developed by Russia called Novichok, the UK government has said.
In the Guardian article, Mr Corbyn writes that he agrees with the expulsion of the diplomats and describes the use of a military-grade nerve agent as "barbaric and beyond reckless".
But he says that although the evidence points to Russia – the public deserve "calm heads and a measured response" from the government.
"To rush way ahead of the evidence being gathered by the police, in a fevered parliamentary atmosphere, serves neither justice nor our national security," he writes.
Mr Corbyn says if Moscow is not to blame "a connection to Russian mafia-like groups" cannot be excluded.
And he draws a link with the Iraq War – a result he says of "flawed intelligence and dodgy dossiers".
He said Russian authorities should be "held to account on the basis of evidence".
Earlier in the week, he pressed the PM on whether the UK had supplied traces of the nerve agent used in the attack to Russia for analysis before Wednesday's deadline, as the Kremlin had asked.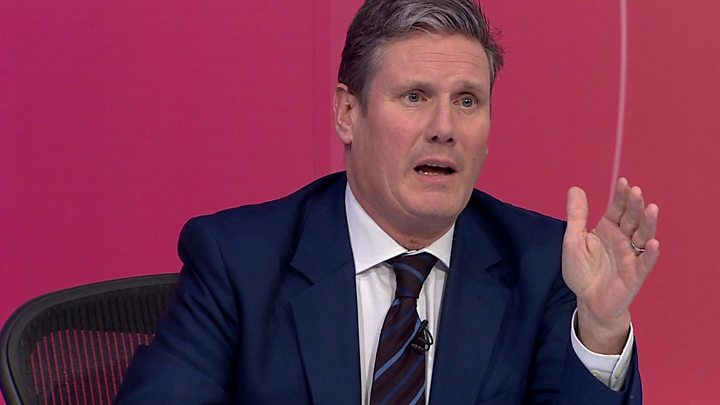 A succession of Labour MPs – including some who have opposed Mr Corbyn as Labour leader – called for him to be firmer in his condemnation of Russia and backed Mrs May's response to the attack.
Labour's shadow Brexit secretary Sir Keir Starmer said Russian involvement in the spy attack should be called out "no ifs and no buts".
On BBC Two's Question Time, he said the attack "deserves to be condemned by all of us without reservation".
"It's very important we support the action the prime minister laid out," he said.
Asked whether he agreed with Mr Corbyn's stance, Sir Keir said: "Everybody pretty much has said, Jeremy included, you've got to allow space for the police, the security and intelligence services to do their job.
"Jeremy is right to say let them get on with their job."
Mr Corbyn's assertion that "evidence points towards Russia" did not go as far as his shadow defence secretary Nia Griffith, who said the party accepted "Russia was responsible".
"We very much accept what the prime minister said," she told BBC Radio 4.
According to The Sun, shadow foreign secretary Emily Thornberry also backed the PM's stance, arguing that Russia has "to face the consequences".
'The right side of history'
Corbyn ally Labour MP Chris Williamson told BBC Two's Newsnight that "clearly it looks like the evidence points to Russia", but said the UK needs to "make sure we get our facts right" before "leaping into action."
He said his leader's approach was "not about being nice to Russia" but about taking "a statesman-like approach."
Earlier in the week Mr Corbyn's spokesman Seamus Milne also urged caution on reaching a final judgement and pointed to the "problematic history" of UK intelligence on chemical weapons.